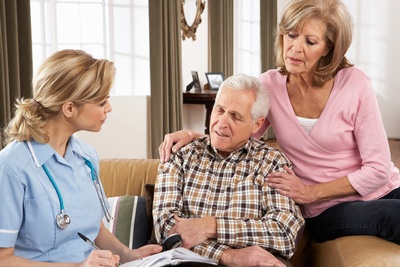 As a virtual flood of Baby Boomers enter their senior years, the American caregiving system is facing a crisis of sorts. When you crunch the projected numbers, there is a significant gap between demand for senior health care and supply.

Senior Population Growing Rapidly
Some would argue that there is already a shortage of caregivers to care for the increasing senior population. But statistically speaking, a wider gap is imminent. According to the U.S. Department of Health and Human Services, in 2014, there were 46.2 million people in the U.S. over the age of 65. They represented 14.5 percent of the population.

Now, fast forward to projections for the year 2040. By 2040, adults ages 65 and over will account for 21.7 percent of the population. By 2060, it is estimated that 98 million Americans will be 65 or older. That is more than double the number of seniors in America today.

Caregiver Population Shrinking
Meanwhile, the number of caregivers available to provide support for seniors is steadily decreasing. It is estimated that between 2000 and 2030, the proportion of those over the age of 65 compared to the working age population will nearly double, meaning that the available pool of caregivers is shrinking.

A Harvard Housing study points out that the ratio of family caregivers to seniors is currently 7:1. However, it is projected that by 2030, that ratio will drop to 4:1, and that by 2050, the ratio will be less than 3:1.

A Mobile Society Complicates the Issue
Additionally, the mobile nature of modern American society adds a degree of difficulty to family caregiving. On average, seniors over the age of 60 who have at least one child live approximately 280 miles away from their nearest child. Since long-distance caregiving is quite difficult, the gap between what seniors need in the way of care and what is available continues to widen.

Home Health Care Works to Fill the Gap
It is for these reasons that home health care is a growth industry. According to the Bureau of Labor Statistics, the personal care aide industry is projected to grow by 26 percent through 2024, while average job growth for other industries is projected at only 6.5 percent.

After listing the challenges the aging population presents in terms of health care needed, "Caring for America's Seniors: The Value of Home Care" notes: "To deal with these challenges, America needs a robust continuum of care options to meet the needs of all Americans. Home care is a vital segment of that continuum."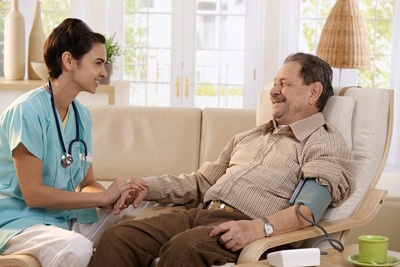 How Home Care Helps

Home care enables seniors to live independently for as long as possible. It has been proven to reduce hospitalizations and placement into skilled nursing facilities. Due to the wide variety of services offered through a home care agency, seniors can enjoy their own homes while still receiving quality care.

Some of the services home care offers are:

Companionship and transportation
Meal preparation and nutritional education
Light housekeeping, grocery shopping, and laundry service
Assistance with activities of daily living such as grooming, bathing, and toileting
Care coordination and medication monitoring
Transitional care from hospital to home when needed

Home care thus supports your family's caregiving efforts, filling in gaps in care where needed for your particular situation. If your senior needs assistance and would like to have help at home, please contact us today.