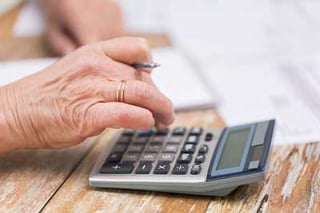 Home is where the heart is. At least, that appears to be the case for Baby Boomers now entering their retirement years. Unlike older generations, Baby Boomers expect to live independently much longer than their predecessors, and intend to use all tools at their disposal to do so.
USA Today's "Retirees Embrace Ways to Stay Put, Age in Place" notes that the vast majority of people aged 50 or older want to stay in their homes for as long as possible. The article observes: "They want to age in place, continuing to live in their home or at least in the same community. And they're not afraid to remodel and try new technologies to make that happen."
Some of the technologies available to help seniors age in place are:
smart homes
personal emergency response systems
telemedicine
health monitoring devices
Appropriate Retirement Planning for Aging in Place
While aging in place eliminates the expense of moving into an assisted living community, it still requires a bit of thoughtful planning to age in place well.
Wealthmanagement.com's "Aging in Place" mentions several factors that can affect a senior's ability to age in place independently, including:
the cost of remodeling and home upkeep
the cost and accessibility of healthcare
proximity to family, friends, recreation, leisure activities, and transportation
Renovations for Aging in Place
By their retirement years, many seniors have paid off their home mortgages. However, simply paying off your mortgage does not mean that you will have no home expenses in your senior years. In many cases, renovations and remodeling may need to be done to accommodate the physical changes that come with aging. Such remodeling can come with a hefty price tag.
Forward-thinking seniors account for these potential costs when planning for retirement. In addition to possible renovations, seniors must also consider the need for continual upkeep and maintenance of their homes, as well as property taxes and homeowners' insurance, which must be maintained.
Accessible Healthcare Is an Essential Component of Successful Aging in Place
Another consideration which must factor into retirement plans is the cost and accessibility of healthcare. While Medicare covers much of the cost of healthcare, the reality is that it does not cover 100 percent of all healthcare costs. Many seniors find it necessary to purchase supplemental insurance to help defray healthcare costs.
Additionally, seniors must consider the accessibility of healthcare. Living in close proximity to your healthcare providers may become increasingly important as your health begins to decline.
Proximity to Family, Friends, and Support Services
Another factor which may be considered when contemplating retirement is your proximity to the ones that matter in your life. In many cases, when seniors begin to decline physically or mentally, family members and friends are the first and most important line of support.
Seniors who live in communities close to family or surrounded by friends are often able to live independently for longer than their counterparts who live in social isolation. HomeAdvisor's "Retiring in Your Own Home: How Baby Boomers Can Age in Place" notes: "Care support and psychological support are other keys to successful aging in place. Experts say seniors must have a support network of family members or caregivers and a safe home to live in. They must also navigate through a myriad of service providers."
How Home Healthcare Supports Aging in Place
Accepting the help home healthcare services provide is often the difference between aging in place successfully and moving into an assisted living environment.
Home healthcare is generally considered to be less costly than a move to assisted living or a nursing home. "Home Care Industry News" reports: "For years now, home care has been a more affordable option than any other type of senior care. Compared to nursing home care and assisted living, for example, depending on the state, the cost can be a quarter or less than nursing homes and less than half that of assisted living."
In addition to financial benefits, home health care enables seniors to continue to live in any environment that is comfortable and emotionally satisfying for them.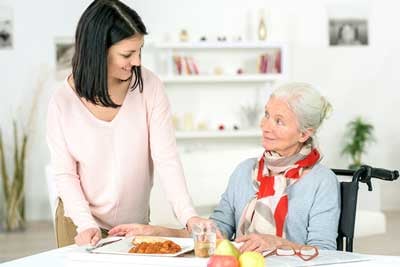 By providing excellent care in a home setting, home healthcare
enables seniors to age in place more successfully.
Home healthcare services are designed to help seniors with activities of daily living, and support the efforts of seniors to continue to age in place with dignity. Because home healthcare services are flexibly designed to accommodate the varying needs of seniors, home healthcare is an excellent tool for seniors looking to age in place over the course of their later years.
To learn more about the home healthcare options available to you, contact us today. We work with families like yours to provide the highest level of care in a home setting, supporting the desire to age in place successfully.