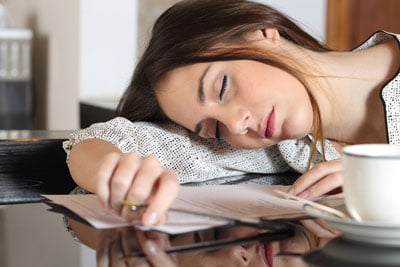 Are you struggling to handle the stresses of maintaining a career, caring for family responsibilities, and providing care for a senior? If so, you are not alone.

The Family Caregiver Alliance provides these statistics to illustrate the struggle faced by many women providing care for their aged parents:
66 percent of caregivers are female.
The average caregiver is 49 years old. She cares for her 60-year-old mom, who does not live with her. She is married and employed.
20 percent of working female caregivers are also providing financial support to the parent for whom they care.
The Effect of Caregiving on Work and Finances

While you likely view caring for your aged parent as a privilege, you may be finding it difficult to balance the needs of your parent with the requirements of your job. It cannot be denied that caregiving takes a toll on business. The PBS Newshour reports: "Work disruptions due to employee caregiving responsibilities result in productivity losses to businesses of an estimated $2,110 per year per employee - up to $33.6 billion per year for full-time employees as a group."

How does that translate in your wallet? You may find that you have to work reduced hours, leading to a substantial cut in salary. Or, depending on the level of care your parent requires, you may feel pressured to take a leave of absence from your work, or even to retire early.

Time reports: "The financial impact in these situations can be significant: a survey by Working Mother magazine found that more than half of current caregivers reported that they needed to modify their work schedules in order to provide care, and 39 percent said not being able to accept additional responsibilities at work inhibited their ability to seek or accept promotions."

Meanwhile, a Metlife study indicates that, in total, the cost impact of caregiving on the individual female caregiver in terms of lost wages and Social Security benefits equals $324,044.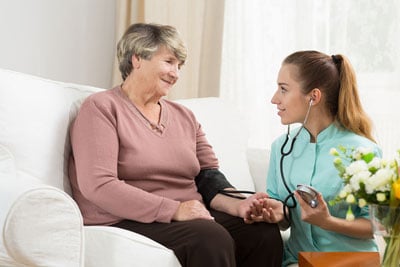 Costs of Caregiver Stress

In addition to the financial impact of caregiving, there is also a physical impact to be considered. Stress related to caregiving duties can wreak havoc on your own physical, mental, and emotional health. Common ailments related to stress may include depression, hypertension, migraines, and digestive issues.

The cycle of stress and physical illness can seem overwhelming. Linette, a 40-year-old career woman looking after her 69-year-old mother, comments: "I can't remember the last time I felt well. I need to go to the doctor, but I can't keep asking off from work. Mom's appointments are bad enough. I am afraid I will lose my job if I schedule a wellness check for myself, too."

Sadly, Linette's case is far from unusual. You may be experiencing a similar thing. Caught between trying to see to the needs of your loved one while also working full-time may be leaving you with little time or energy to devote to your own health and well-being.

Home Care Can Provide the Answer

The good news is that help is available. Many family caregivers find that hiring in-home care for their loved ones helps to restore much-needed balance to their lives.

Home care workers can provide care to your loved one during the hours when you have to be at work. Additionally, home care workers can provide respite care for your loved one, giving you time to handle personal health issues and appointments.

Sometimes, simply knowing that home care can provide back-up for you can go far toward relieving your stress levels. By taking some of your caregiving duties off of your shoulders, home care workers provide efficient, compassionate care that can benefit your loved one and your entire family. If you need to regain your balance personally and professionally while still providing good care to a loved family member, contact us today. We can help.