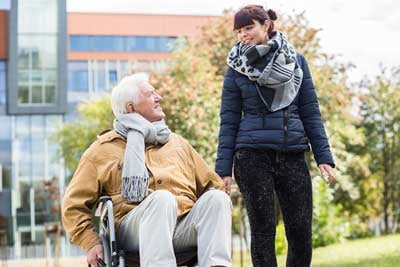 While professional caregivers devote their lives to the health of others, this doesn't mean their own safety should go unaddressed. And the reality is that caregivers are vulnerable to a number of different wellness concerns. In fact, the "home health care industry logs relatively large numbers of lost worktime injuries resulting from highway accidents, all types of overexertion when assisting clients, and falls inside and outside their homes," according to a report from the U.S. Department of Labor Bureau of Labor Statistics.

The good news? There are some things home health workers can do to minimize risk and maximize safety while working in non-hospital settings. Read on for a roundup of five tips aimed at keeping in-home caregivers safe.

1. Be Road Ready

Caregivers spend a lot of time driving to and from clients' homes. Unfortunately, there are many different scenarios which can put on-the-road caregivers at risk. A few tips for avoiding everything from major accidents to minor inconveniences?

For starters, keep your car in good working condition. Experts also recommend keeping your gas tank at a minimum of half full at all times.

While the instinct may be strong to try to multitask while traveling, avoid texting and talking on the phone while driving, and pull over if you're trying to navigate difficult directions.

Stashing an extra set of keys in a convenient place can spare you the headache of locking your keys in the car. Also, be sure to keep your phone charged, your car doors locked and your windows closed at all times, and never go to a client's home without making sure a friend, family member or coworker knows where you're going.

2. Be Weather Wise

From weather-related car crashes to trips and falls on snow and ice, bad weather is a major cause of caregiver accidents. Keep a close watch on the forecast, avoid traveling if the outlook is poor, and make sure your car is stocked with an emergency road kit containing cold weather essentials, such as batteries, a flashlight, and water.

If you do have to go out in inclement weather, dress in warm layers and wear appropriate footwear with non-slip soles.

Also, confirm that all outdoor walkways and steps are clear of snow before using them. Use a doormat to prevent indoor slips.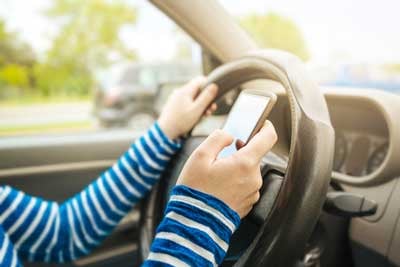 3. Be Aware of Your Surroundings

While hospital environments are relatively controlled, private homes are not. Maintaining awareness of your surroundings can help you notice any potential hazards before they turn into real threats. Experts recommend not removing your shoes in a client's home to avoid potential injuries related to everything from glass on the floor to stubbed toes from unfamiliar furniture.

Additionally, keep an eye out for other obstacles -- such as open cupboards or cluttered pathways -- which can lead to injuries when your attention is focused elsewhere.

If you have a bad feeling about a particular caregiving situation, meanwhile, trust your instincts. Call a supervisor or the police if a situation makes you feel unsafe, and leave immediately.

4. Avoid Overexertion

Lifting and moving clients is part of the daily routine of home health aides. Unfortunately, this can lead to backaches, pulled muscles, and other debilitating injuries. Several different preventative techniques can help head off overexertion-related injuries, including working with another caregiver to transfer clients, using transfer systems and other types of assistive devices, and employing proper body mechanics.

Rushing through daily tasks and responsibilities can further raise your risk of injuries so maintain a steady pace and build in time for rest and recovery.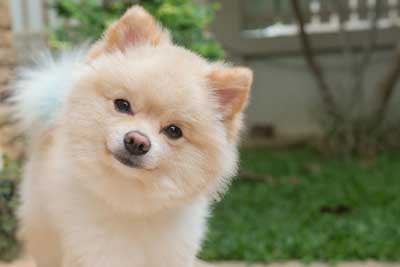 5. Use Caution Around Pets

Approximately 1,000 people in his country receive emergency care treatment for dog bite injuries every single day while 9,500 people are hospitalized every year. When you enter an unfamiliar home, it's impossible to know whether a pet is friendly or not. Because of this, some experts suggest that caregivers request that animals not be present during visits. While this may not be realistic, there is a simpler way to avoid dog bites and other pet-related injuries. Resist touching animals during your visits.

Worried that you'll hurt feelings by not paying attention to cherished pets? Explain that it's a policy.

In home caregivers are the backbone of the contemporary healthcare system, and will become increasingly vital as the population continues to age. These five tips can help ensure that caregivers stay safe so that they can continue to provide high-quality care to their clients. Are you a caregiver interested in joining the top-notch First Choice In-Home Care team? Contact us today.