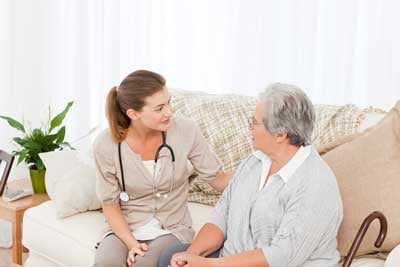 While recipients of home health care and their families provide much anecdotal evidence of the benefits of home care, it is always good to learn about research in provable positive outcomes of utilizing in-home care services.

A recent Harvard pilot program has been designed to explore whether a new home health care coordination program will reduce the number of repeat hospitalizations among seniors using the services of home health agencies.

How the Program Works

Home health care agencies participating in the study required home health workers to check in by phone at the end of a patient visit and answer a series of questions about any changes observed during the visit.

Care workers were asked questions such as "Does the client seem different than usual? Has there been a change in mobility, eating or drinking, toileting, skin condition or increase in swelling?"

If changes were reported, the automated system prompted additional questions for the care worker. The system alerted the office care manager, who would then follow up to determine whether the condition required closer monitoring, a change in care, a call into the doctor's office or some other action on the part of the care worker.

The aim of the study was to see if such a level of intervention would prevent any complications from escalating to the point of hospitalizations. Though the initial results of the study are promising, researchers are proceeding with a larger randomized trial to see if the initial results can be duplicated in a larger pool of home care patients.

Study leader David Grabowski, Ph.D., professor of health care policy at Harvard Medical School explains: "Millions of elderly Americans receive supportive home-care services each year, and many of them require frequent hospitalizations, so we set out to determine whether a simple real-time checklist could help improve outcomes and lower health care spending. Our results are a first step to answering that question."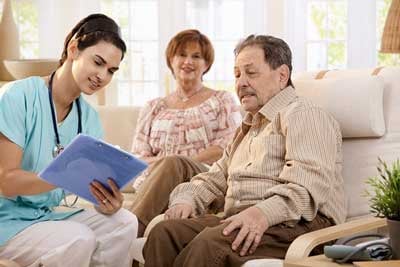 The Implications for Home Care Patients

Changes were noted in about two percent of the home care patients. Care workers largely agreed that these changes may not have been addressed prior to the beginning of the study, indicating that treatment interventions may not have occurred as quickly before a program was instituted to report them regularly.

It seems clear that the potential for reducing hospitalizations through the use of simple interventions provided in a home care setting is great. Home care workers become intimately familiar with their patients, seeing them in their home environment several times per week in some cases.

By providing a knowledgeable "extra pair of eyes", home care workers are able to improve the level of care for homebound patients. Coordinating closely with medical professionals and family members, home care workers are able to help families bridge the gaps in caring for their loved ones.

When home care workers facilitate early intervention for medical conditions which, if unattended, lead to repeat hospital stays, they provide a valuable service to seniors and the families who love them, all while reducing the costs associated with hospitalizations. This is a win-win situation for families and for the health care system in general.

If you would like more information about home care for your loved one, contact us today. We look forward to working with you to provide your senior with the best possible care at home.