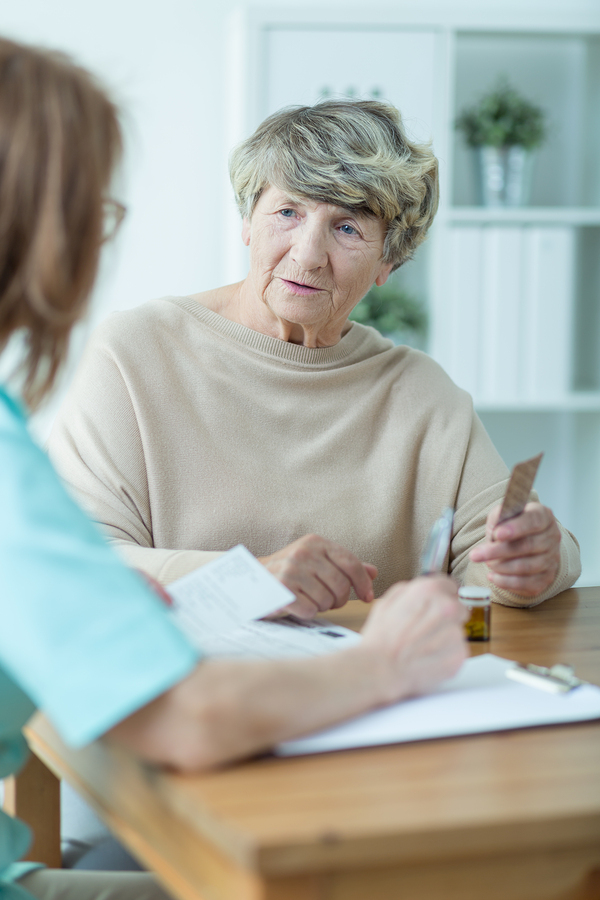 If you are the primary caregiver for a loved one, you are to be commended. Likely, you struggle with the financial and emotional challenges of caregiving on a daily basis. The good news is that help is available to you in the form of home health care.
Many caregivers feel that choosing the option of home healthcare is cost-prohibitive. However, a careful look at the numbers in your situation may reveal that home healthcare is surprisingly affordable. Here are some things to consider when crunching the numbers:
1) How much money are you spending to get things done without a home health agency?
While this may seem an odd question, it is something to consider. Caregiver statistics provided by the Family Caregiver Alliance indicate that, on average, family caregivers spend 24.4 hours each week providing care to a loved one. Nearly 1 in 4 caregivers spend 41 hours or more each week providing care.
If you spend this kind of time caring for your loved one, chances are that you are unable to handle other essential chores alone. For instance, have you had to hire out things that you used to handle on your own such as lawn care, laundry service, or housecleaning? Do you find yourself eating out more because you simply do not have time to prepare your own meals anymore?
These costs mount. When you consider how much money you may be spending on outside services to enable you to care for the needs of your loved one, is it possible that hiring a home health professional may, in fact, be a less expensive option than what you are currently doing?
2) How is caregiving impacting your work and career?
AARP's "What Are We Doing to Support Our Valuable Family Caregivers" notes that about 40 million Americans are currently providing about 37 billion hours of care, which is valued at $470 billion.
The financial impact of providing care cannot be ignored. Many caregivers find themselves having to choose between maintaining an active work life and caring for the needs of a loved one. Thus, they may cut back on their work schedule, thinking that the situation is temporary.
What is the ultimate outcome of this decision? Depending on where you are in your chosen career path, such a decision could have minimal impact or could re-shape your entire career trajectory. Obviously, reduction in work hours translates for many as a reduction in take-home pay.
However, the larger financial impact may be in the form of missed advancement opportunities, missed chances for contributing to an employer-sponsored retirement fund, and missed networking potential. These missed opportunities impact, not just your paycheck today, but your future financial health.
Hiring a home health agency to help care for your loved one may represent an investment in your career, as it affords you greater freedom to continue working while still attending to the needs of your loved one.
3) What is the emotional impact of being a primary caregiver?
While you may not be able to put a dollar amount on your peace of mind, it is important to factor your emotional well-being into the equation when considering the cost of home healthcare.
When you are handling all your loved one's needs alone, it is easy to become stressed under the strain. This affects your mental, emotional, and physical health. It leads to increased sick days, poor concentration, and in some cases, caregiver burnout.
Working with a home health agency can help you avoid these outcomes while still maintaining the level of care your loved one needs and deserves. An additional benefit is that, when a home health worker is providing assistance with many of the activities of daily living for your senior, you are freed to spend your time with your loved one enjoying his or her company rather than merely handling necessary chores during your visits.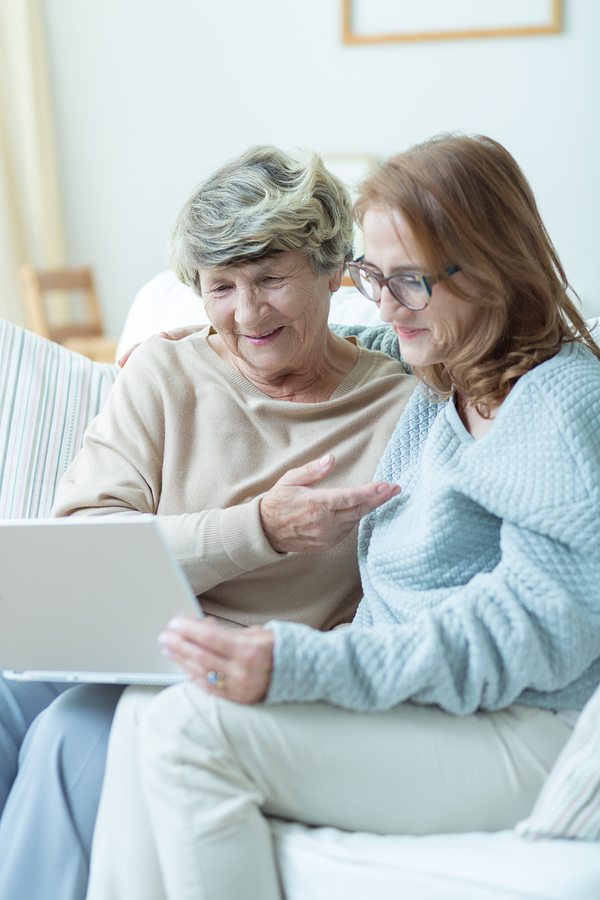 Using a home health agency can allow you to
spend more quality time with your loved one.
The Bottom Line
As with every major decision which must be made, it is wise to count the cost of home healthcare for your loved one. Factoring in the things discussed here will help you determine whether it is advantageous to consider home health to help you provide the kind of care your senior requires.
According to the article "Planning for Home Health Care Services", with a little forethought, it is likely that home healthcare is an affordable option for you. The article observes: "The good news is that while the cost of care among all care providers has steadily risen, the cost of facility-based care has grown at a much greater rate than it has for home care. Hiring home healthcare services for a few hours a week over a short term is certainly much less expensive than staying at a nursing home or assisted living facility."
To learn more about the affordability of home healthcare and what options you may have, contact us for a consultation today.