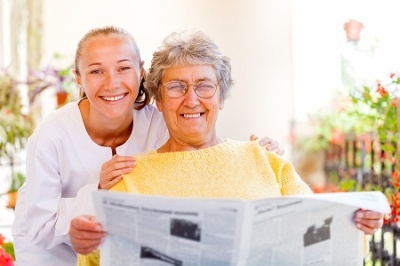 More than 90 percent of older adults would prefer to age in place rather than move to senior housing, according to the National Aging in Place Council (NAIPC).
While retirement communities and assisted living facilities use the term "aging in place" to signify moving into a senior living community which offers the option of moving from one level of care to another within the community, the Centers for Disease Control and Prevention (CDC) notes that at its most basic, aging in place refers to "the ability to live in one's own home and community safely, independently, and comfortably, regardless of age, income, or ability level."
Pros and Cons of Aging in Place
When making decisions about whether aging in place is appropriate for your senior, it is helpful to make a list of the pros and cons. Here are some of the pros of aging in place, as listed by SeniorResource.com:
familiarity and comfort level with surroundings
proximity to family and friends
convenience to known services
improved sense of independence and control
However, aging in place may not be for every senior. Some potential cons of aging in place include:
social isolation
expense of making home modifications to adjust to failing physical or mental health
inability to maintain home or care for activities of daily living
lack of support if caregivers are not close by
Home Healthcare Provides an Answer
As families decide which options to pursue regarding senior housing issues, many find that home healthcare provides a viable option for seniors who wish to live independently for as long as possible. By addressing many of the challenges of aging in place, home healthcare can be used as a valuable resource.
Here are some common benefits provided by home health agencies for seniors aging in place:
1) Help with finding appropriately trained home health professionals
In many cases, when declining physical or mental health makes it necessary for a loved one to have additional support beyond that which family members can provide, families are at a loss as to how to meet the challenge of finding appropriately trained help.
Addressing this issue, Huffington's "Aging in Place with Home Care" notes: "Licensed home healthcare agencies are designed to take painstaking care in checking references and for a criminal background before sending someone to your home. They make sure all medical requirements for the aides are met and they themselves are monitored by the state."
In addition to ensuring that their home care workers are properly trained, home health agencies also give priority to finding home care workers whose personalities mesh well with your loved one's personality. This is a significant factor in the comfort and emotional well-being of your senior, as home care workers often spend many hours interacting with their clients and form close bonds with those for whom they care.
2) Help with activities of daily living
Your home health agency will make a comprehensive assessment of the unique needs of your loved one. This assessment is typically done in the home, allowing the assessor to observe the way your senior interacts with his or her environment.
Once the assessment is made, a plan will be devised for helping your loved one with those things which are no longer possible on his or her own. For instance, typical duties of a home care worker may involve such things as help with grooming, bathing, toileting, and dressing.
3) Help with household duties
In many cases, home care workers can also handle light housework, including things such as dusting, vacuuming, making beds, laundry and light meal preparation and clean-up. Home care workers also pay close attention to your loved one's environment, ensuring that fall hazards, burn risks, and other safety issues are minimized as much as is possible.
4) Help with errands and social activities
If needed, home care workers also provide transportation services to social events and doctors' appointments. Additionally, home care workers can handle shopping, mail retrieval, and light errands such as prescription pick-up for your loved one.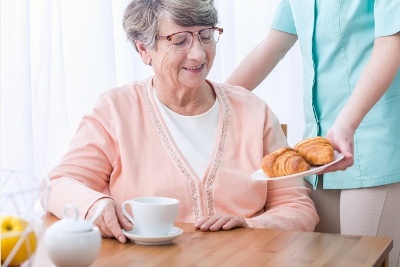 Home care workers can help with meal preparation and companionship,
improving the quality of life for your loved one.
5) Companionship and social support
Home care workers can be available when they are needed. Whether your senior needs help with care during the day or he or she is in need of a companion overnight, home care workers can be scheduled to accommodate that need. Home healthcare workers can spend quality time with your loved one, engaging him or her in pleasant conversation and stimulating social interaction where possible.
If it is the desire of your loved one to age in place in familiar and comfortable surroundings, home care may provide the type of support that will make that happen. To discuss your home healthcare options, contact us today. We will provide you with guidance and assistance wherever possible to help your loved one age comfortably at home.