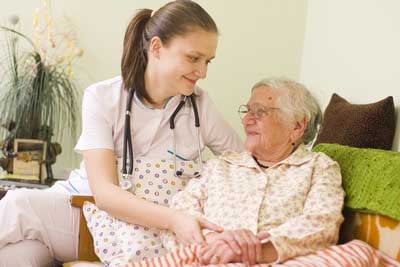 According to AARP, nearly 90 percent of adults over the age of 65 express a preference for staying in their homes for as long as possible, and 80 percent believe that their current residence is where they will always live. Even if seniors need some assistance with activities of daily living, 82 percent want to stay in their own homes to receive care.

The need for in home care is likely to increase exponentially in the coming years, considering that approximately 10,000 Baby Boomers retire each day. Home care is set to continue a major growth trajectory over the next decade, as more and more seniors choose to age in place at home.

Home Care by Today's Numbers According to the report "Caring for America's Seniors: The Value of Home Care", 13.9 million family caregivers report using paid help to care for their seniors. The average age of home care recipients is 69. 59 percent of home care recipients have a long-term medical condition, while 26 percent have memory problems. 37 percent of seniors benefiting from home care have more than one ongoing medical problem.

Help that Home Care Provides Many families may be unaware of the range of services provided by home care agencies. A senior does not have to be completely incapacitated to benefit from home care. Here are some of the tasks that home care workers can provide:
Assistance with activities of daily living, such as bathing, dressing, toileting, and mobility
Companionship and socialization
Wellness and safety support, including meal preparation and fall prevention help
Light housekeeping, laundry, and grocery shopping
Care coordination and medication support
Transitional care to and from hospital or rehabilitation environments
Benefits of In Home Care Home care provides support for seniors and for family caregivers. For seniors, home care providers often help dispel feelings of social isolation, anxiety, or depression. Home care workers help seniors stay as active as possible, physically, mentally, and socially.

An additional benefit not to be overlooked is that home care enables seniors to live in an environment that is comfortable, familiar, and reassuring. For many seniors, home care means that they can stay in a home for which they worked hard all their lives - the home where they raised children, lived with a beloved mate, and even entertained grandchildren.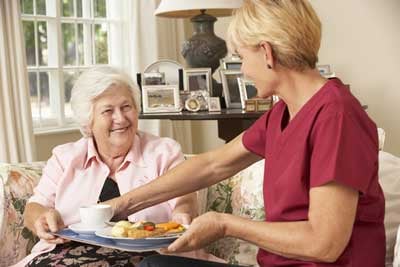 For family caregivers, home care provides respite from the increasing demands of caring for a loved one who may be experiencing physical or mental decline. Home care helps family caregivers re-establish a healthy life/work balance and enables family caregivers to care, not just for the needs of their beloved seniors, but for themselves and their own children as well. Considering that family caregivers spend 24.4 hours on average each week caring for their aged loved ones, it is easy to see how professional home care can ease the burden for some families.

Home care is also instrumental in reducing the number of hospitalizations for seniors. One study found that seniors with Alzheimer's or other forms of dementia receiving paid home care had lower rates of in-patient hospital admissions than their counterparts who did not receive home care.

Finding a Home Care Agency Near You For many families dealing with one or more seniors with declining health, home care offers the best solution for keeping their loved ones at home while still ensuring their safety and well-being. If your family is currently looking for help with a loved one, please contact us today.