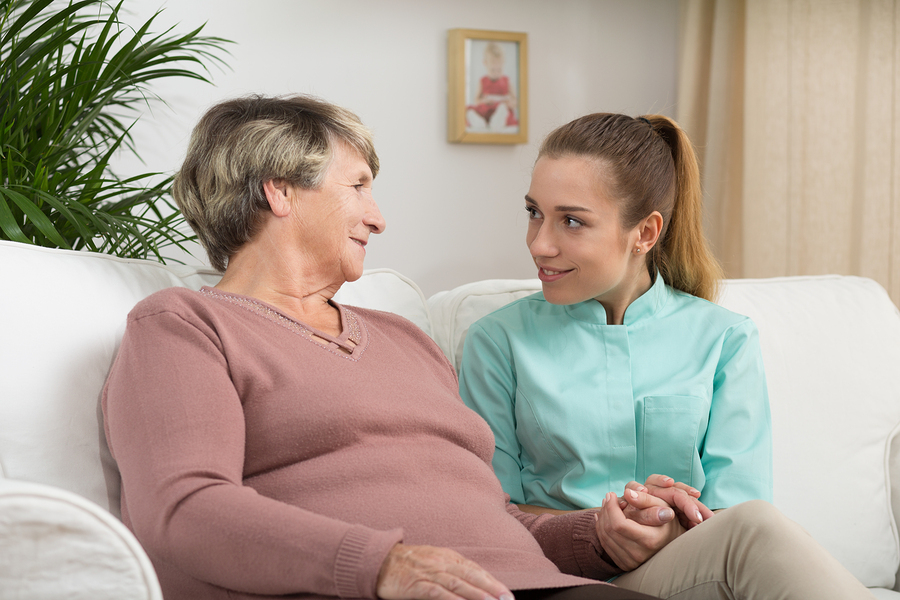 If you are the primary caregiver for a loved one, you understand the stresses and hardships that come with your responsibilities.
Intellectually, you may know that you need some help to handle the load.
However, it may be an emotional struggle for you to think of relegating some of your loved one's care to a professional caregiver. It is even possible that you feel that doing so indicates a personal failure of some sort.
Rest assured, however, that seeking help to handle your loved one's needs indicates, not failure, but love on your part. The reality is that, despite the best intentions of family and friends of those who require help, a professional caregiver may be able to offer your loved one a level of care that exceeds what you are able to do alone.
The Advantages of Professional Care
Professional caregivers have extensive training, knowledge, and skill sets to handle various issues that your loved one may be facing. Often, professional caregivers can offer insight based on experience with other families to help you navigate some of the challenges with which your loved one may be dealing.
Additionally, because professional caregivers are not emotionally compromised by your loved one's situation, it is often possible for them to offer perspective which you may be currently lacking simply because of your own emotional attachment to your loved one.
The article "The Benefits of Partnering with a Home Healthcare Agency When Caring for a Family Member with Dementia" lists several advantages in-home care can provide, including:
stress reduction for you and your loved one
improved health
monetary savings when compared to the costs of assisted living
ability of your loved one to age in place for a longer period of time
However, engaging the services of a professional caregiver is only advantageous if you choose your caregiver wisely. What are some things that will help you find the right fit for your loved one?
Where to Find Help
There are several factors to consider when choosing a professional caregiver. One of the first things to decide is where you will look for help. Some families choose to try to find an in-home care worker who works independently. Others prefer to work with an in-home care agency.
Each option has its advantages and disadvantages. An independent caregiver may cost a bit less than a caregiver who works through an agency. However, it is important to consider that working with an independent caregiver may create some unexpected liabilities for your family. For instance, if you and your caregiver enter into an employer-employee relationship, you become responsible for payroll taxes, any claims arising from accidents or injuries that your caregiver may have while performing his or her duties, and so on.
On the other hand, working through an agency may cost a bit more on the surface level, but may insulate you from some of the issues that can arise with independent workers. An agency should be able to provide you with references for the agency itself and for caregivers in its employ. Additionally, agencies likely perform background checks of all personnel involved in the care of your loved one, providing you with added peace of mind.
Creating a Partnership for Care
Another advantage of using an agency is that in many cases, you can try out various caregivers to find the perfect fit for your family. Each family is unique, and a good agency realizes that not every caregiver will be an ideal match for your particular family. Thus, an agency with several caregivers can work with you to find someone who meshes well with your loved one.
AARP's "Hiring a Home Care Worker" notes that it is important to involve your loved one in the process of interviewing potential caregivers. It also offers these tips:
Jot down a list of questions you want to ask to get a sense of the caregiver's personality.
Clearly explain the particular needs and expectations of your loved one upfront.
Ascertain if the caregiver has special qualifications that enhance his or her ability to care for your loved one.
Encourage interaction between the caregiver and your loved one from day one.
Try to be present the first few times a caregiver comes to provide care for your loved one, both to observe their interactions and to ease the transition for your loved one.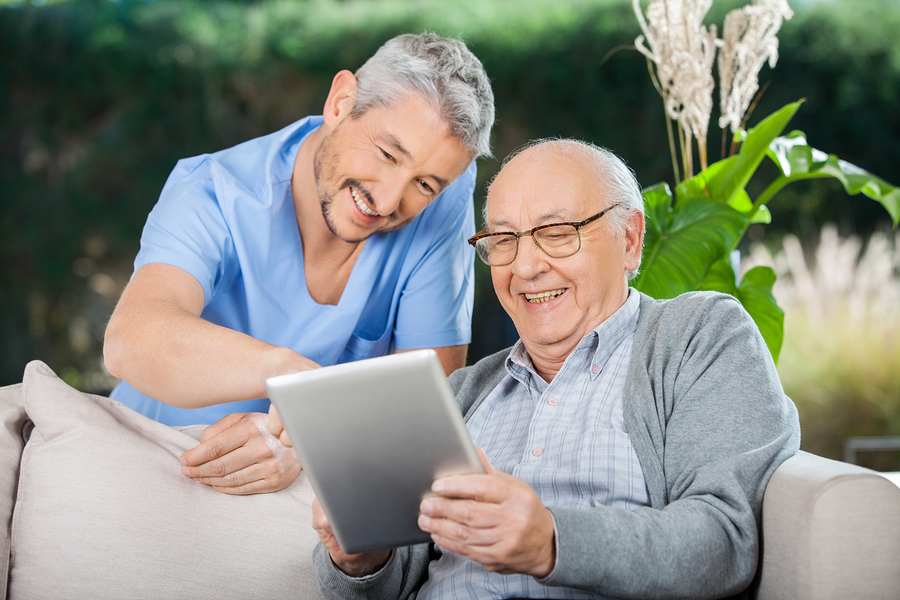 Observing the way a caregiver interacts with your loved one will help
you feel comfortable delegating caregiving tasks more freely.
The Takeaway
Partnering with an in-home caregiver to provide a safe, comfortable environment for your loved one has many benefits. To make the most of this opportunity, it is important to choose a caregiver who is skilled and understands the needs of your family, and who shows compassion, kindness, and genuine concern for your loved one.
If you feel that your family would benefit from such care, please contact us today to begin your search for a caregiving partner who will focus attention on the specific needs of your family and work with you to ensure that your loved one gets the level of care he or she deserves.