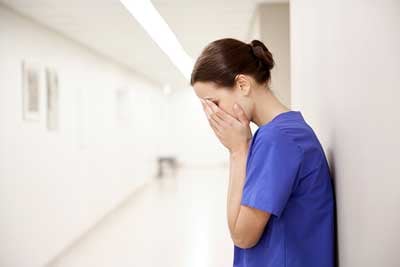 When a beloved family member dies, it is natural and expected that the bereaved family will grieve. Often, however, the family and friends of the deceased are not the only ones grieving the loss. Professional home caregivers also feel a great loss when a client dies.

However, unlike the family of the one who passed away, professional caregivers are often expected to simply shut down their feelings of grief and move quickly to a new client assignment. This unrealistic expectation can lead to serious emotional issues for professional caregivers. If someone for whom you provided care for some time has died, what can you do to process your grief and move on?

Acknowledging Your Loss

One of the most important things to remember when you provide professional home care to a client is that you will likely develop an attachment to that client. That is both one of the most rewarding things about working in home care and one of the most challenging things as well.

Because you are dealing, sometimes every day, with the physical, mental, and emotional needs of a person experiencing health difficulties, the time that you spend builds a bond between you and your client. It is natural to begin to think of your client as a friend. After all, as the health of your client declines, you play a larger and larger role in his or her everyday life.

When a client dies, then, it is natural and normal to experience grief. Take time to acknowledge that grief by talking with someone about your feelings. If you work with a home care agency, speak with other caregivers on your team or with a sympathetic supervisor or counselor about what you are feeling. This can help you gain closure, and will make you a better home care worker for your next assignment.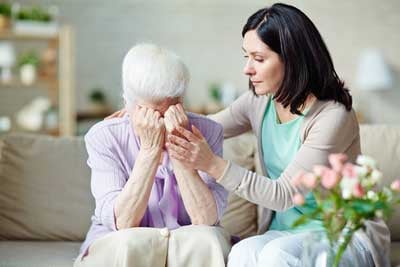 Maintain a Good Work/Life Balance

A proactive way to avoid feelings of debilitating grief is to maintain a good work/life balance. While you are called upon to spend hours at a time with your client, do not neglect your own family and life outside of work. Maintaining a close bond with your own family and friends will give you a network of support when one of your clients passes away.

Remember, too, that it is always important to carve some time out every day for yourself. Whether that means sitting down with a good book, taking a relaxing walk, or journaling about your feelings every day, do something each day that is just for your own benefit.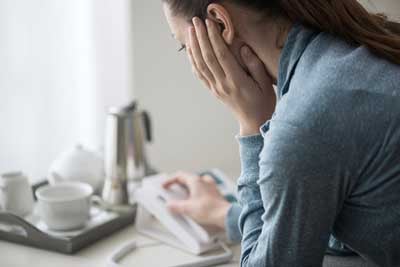 Get Educated about End of Life Care

A large study of home care workers found that those home care workers who were informed about a client's end of life decisions and were able to speak freely with their clients about issues pertaining to end of life care were more emotionally prepared for the death of a client. If you are working with a client who is facing end of life issues, your home care agency may be able to provide information to help you understand and process end of life matters in an appropriate way.

Additionally, your home care agency can provide continuing education about how to cope with providing personal end of life care for patients. This education can be invaluable to you as you pursue professional growth. To discuss how a home care agency can provide needed support to you as a professional caregiver, contact us today. We stand ready to give you the tools you need to handle end of life personal home care for your clients.