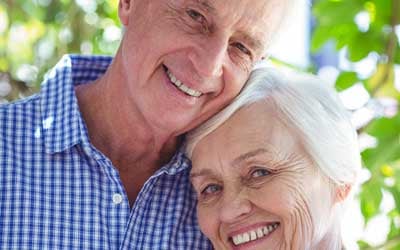 According to a 2016 report issued by the Joint Center for Housing Studies at Harvard University, the number of households with residents 70 and older is predicted to increase by 40 percent by the year 2025. As Baby Boomers enter fully into their retirement years, it is estimated that a vast majority of Boomers will choose to age in place in their own homes.

What will this mean for in-home care? The report notes: "The number of older single persons living alone will climb, implying a significant increase in the need for in-home healthcare and supportive services."

The Benefits of In-Home Care

For seniors who wish to live independently for as long as possible, in-home care can often fill a significant need. Due to declining physical or mental health, many seniors may lose the ability to care for activities of daily living such as grooming, bathing, toileting, or meal preparation. In-home care providers assist seniors with such activities, enabling them to age in place in comfort and safety at home.

Additionally, in-home care workers can also provide additional support for seniors such as:
light housekeeping
transportation to and from doctor's offices and social events
companionship to lessen the effects of social isolation
overnight stays when needed
Filling the Need for Qualified Care

As the aging population continues to grow, the ranks of home health providers is increasing to meet the need for quality care. This is good news both for seniors and for those employed in the home health industry. Seniors stand to benefit with more options for home care services, while in-home care workers are assured of a bright employment outlook.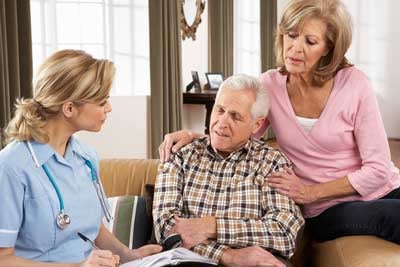 Seniors or their caregivers seeking in-home care options may choose to hire independent in-home care providers or to work with an agency. Each option comes with its own set of pros and cons.

For instance, hiring an independent in-home care provider may be a bit less expensive than hiring an agency. However, working with an independent provider requires certain actions on your part that are avoidable when you hire an agency. In most cases, to hire an independent care provider, you must:
Perform a rigorous background check and identity verification, as there will be no independent verification process in place.
Be aware of any tax and Social Security requirements, as you will likely be considered an employer.
Provide backup coverage for your loved one in the event that the independent provider is sick, on vacation, or otherwise unable to perform his or her job duties.
On the other hand, working with an agency may incur a bit more cost, but it eliminates complications considerably. About in-home care agencies, HelpGuide.org states: "Agencies provide prescreened applicants who have already had background checks. Since the caregiver works for the agency, tax issues and billing can be simpler. You can also check the licensing history of agencies and find out if they are bonded for issues such as theft. If a caregiver quits or is not working out, a replacement can be rapidly provided, and coverage may also be provided if a caregiver calls in sick."

In-home care providers employed by professional agencies have met the qualifications for employment and the certifications required by your state for in-home care providers. This means that working with an agency helps you ensure that your loved one is in good hands, providing peace of mind for your entire family as your senior ages in place at home. To find a qualified professional in-home care provider for your loved one, contact us today. We will work with you to ensure your senior's comfort and safety at home.