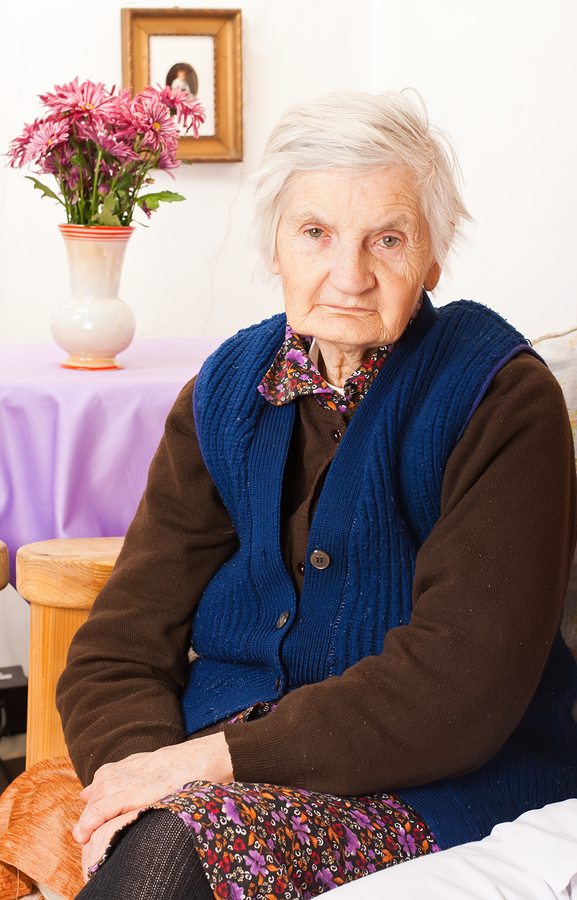 Loneliness and social isolation are serious issues facing many seniors aging in place at home. A 2012 study published in the Journal of Primary Prevention defines social isolation as "a state in which the individual lacks a sense of belonging socially, lacks engagement with others, has a minimal number of social contacts and they are deficient in fulfilling and quality relationships."
The Effect of Social Isolation on Health
Stating that social isolation is a major health problem for older adults living in the community, leading to numerous detrimental health conditions, the study estimated that as many of 43 percent of older adults living independently in the community at large are socially isolated.
Poor health outcomes for seniors who are socially isolated include:
dementia
an increased risk of falls and their associated injuries
an increased risk for re-hospitalization
an increased risk in all-cause mortality
Why does social isolation pack such a big punch for seniors? The article "Aging at Home: How Your Social Life Keeps You Healthy" points out that social isolation plays almost as much of a role in dying early as poverty does. Social isolation raises blood pressure, increases the level of stress hormones and inflammation in the body, and contributes to poor sleep and depression.
WebMd's article "Loneliness May Complicate Chronic Illness for Some" points to the results of a recent Canadian study which demonstrates that loneliness is a complicating factor among those who suffer with chronic illnesses.
The study's first author Meaghan Barlow notes: "The quality of our social ties plays a role when it comes to coping with the effects of serious disease in later life."
However, she further notes a positive finding from the study, saying: "The fact that loneliness can lead to further complications means that measures can be taken to prevent the effects from looping back around."
The Role of Senior Living Choices in Combatting Social Isolation
While it may seem strange on the surface, those seniors living at home as they age are often at greater risk for social isolation than their counterparts in assisted living facilities. This is due, in part, to the fact that many assisted living facilities make a concerted effort to improve socialization among residents, with strong programs of social activities in which residents can share.
Does this mean, however, that in order to provide socialization for your loved one, your best choice is an assisted living facility? Not at all. There is much that can be done aside from moving your loved one into a facility to support healthy senior socialization.
How a Home Health Care Worker Can Help with Senior Socialization
Today's Geriatric Medicine article "Therapeutic Socialization Offers Support" discusses the role of therapeutic socialization for the senior population, stating: "Socialization has proven successful in preventing or reducing depression in at-risk older adults in community settings."
Home care workers dealing with seniors at risk for social isolation can help by:
conversing with your loved one and encouraging communication to enhance cognitive function
encouraging independence by providing support with activities of daily living
strengthening physical and emotional abilities
reducing the likelihood of hospitalizations with comprehensive care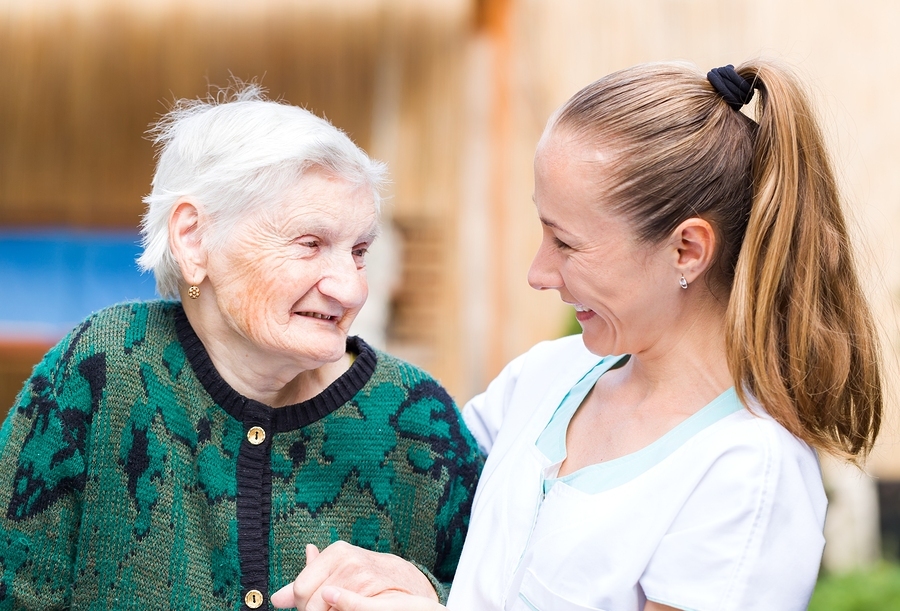 Home care workers offer compassionate socialization support.
Other ways home care workers can provide socialization opportunities for your loved one include:
providing transportation which enables seniors to pursue social interests
encouraging a positive body image by providing support with dress and grooming
preparing and sharing meals with your loved one, making the act of eating more pleasurable
accompanying your loved one to special social occasions
Our staff of certified, professional, compassionate care workers makes it a priority to improve the quality of life for our clients by providing ample opportunities for positive socialization. They listen to you and to your loved one to ascertain the level of need and meet that need with kind, considerate service. Contact us today to discuss the special needs of your loved one and find solutions that work for your family.