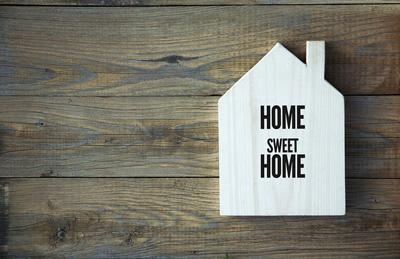 "I just want to stay at home." If you are the caregiver for an aging parent, it is likely that you have heard this refrain many times. According to Elinor Ginzler, director of Livable Communities at AARP, more than 90 percent of older adults report that they would like to stay in their homes as they age.



Rooted in Place

This sentiment makes sense. The concept of moving into a different community and a new living arrangement can create anxiety at any age. However, especially in the case of seniors, pulling up roots and making such a change is often an overwhelming prospect.

For many seniors, the homes in which they live are the homes where they raised families, where they invested their time and resources, and where they developed close friendships with neighbors. Leaving all of that behind in favor of a new, sometimes radically different environment holds little appeal.

Additionally, from a purely physical perspective, the thought of moving to a new home is an exhausting one, as seniors consider how to dispose of a lifetime's accumulation of clutter to live comfortably in the smaller space common in assisted living communities.




When Sentiment and Reality Meet

However, regardless of the reasons that seniors choose to stay in their homes, the reality is that, as people age, it sometimes becomes necessary to have additional help. Declining physical or mental health may make living at home problematic for your loved one.

Seniors may need help with the activities of daily living, and may have reached the period of their lives where they are too frail to handle living completely independently, but not yet frail enough to require around-the-clock care.

If this is the situation for your loved one, a home care agency can offer what you need. In-home care professionals can provide the help and support needed for your loved one in his or her own home. From help with activities of life like bathing, grooming, toileting, and meal preparation to transportation to medical appointments and social engagements, in-home care workers can fill in the gaps and support your efforts as the primary caregiver for your loved one.




Choosing an In-Home Care Agency

When choosing an in-home care agency, it is essential to find the right fit for your family. Because home care workers will be an integral part of the day-to-day life of your loved one, it is wise to consider carefully who you will be allowing into the home.

Sadly, there are unscrupulous people who prey upon the elderly. One of the best ways to ensure that your loved one is safe with a home care worker is to find care through an agency rather than choosing an independent home care worker. HCD's "Learning How to Choose an In-Home Care Provider Proves Important for Many Families" notes: "It's ... crucial for families and those in need to check out caregiver experience, references, and basic qualifications for any potential provider. Hiring through an agency is a far safer alternative and most agencies today seem intent on ensuring proper training and care is provided to staff and clients."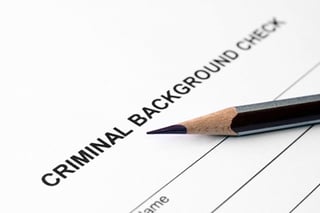 Here, then, are some things to consider when choosing an in home care agency:
1) Does the agency require background checks for all care workers employed?
Many states require this of agencies. However, even in those states which do not, it is important to the safety of your loved one to know about any issues that may arise in background checks of in-home care providers.
2) What credentials does the agency require of its care workers?
An in-home care agency can provide workers for help with a variety of tasks. For instance, if your loved one needs a level of nursing care, in-home health care workers should have nursing credentials and experience to handle the needs of your loved one.
On the other hand, the agency may also provide in-home care workers who perform work such as light meal preparation, general cleaning, and companionship to your loved one. These workers must meet different criteria than nursing staff must meet.
Regardless of the level of care needed, however, it is wise to check the agency's policy regarding the credentials needed for each type of worker and each level of care.
3) Are workers employees of the agency, or does the agency use contract workers?
This is an important question for liability reasons. For your protection, it is best to work with an agency with caregivers who are fully insured and bonded.
4) What type of quality assurance measures does the agency take?
Working with an agency that has a strong quality assurance policy provides additional peace of mind for you and your loved one. An agency that invests in ongoing employee training and regularly reviews employee performance is likely to provide superior service.
5) Will the same care workers be consistently assigned to work with your loved one?
While every agency will sometimes need to make staffing adjustments, in general, it is good to find an agency that will assign specific workers to your loved one's case. In this way, your senior can get to know the workers and be more comfortable with them.
An additional benefit to having the same workers assigned to the case is that in-home care workers who get to know your senior well can spot potential changes in the health of your loved one and alert you to any areas of concern quickly.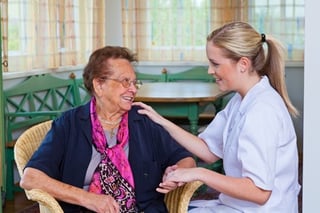 There are, of course, a number of other considerations when choosing an in-home care agency. However, these questions will start you out on the right foot when making your choices. When you and your senior are ready to find appropriate in-home care, please contact us. We will partner with you to find the right fit and help your loved one age at home in comfort and security.