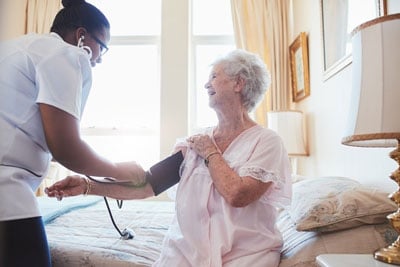 Home health care professionals are in high demand and that demand is projected to continue for some years to come, making home health care an excellent choice for those looking for employment. According to the Bureau of Labor Statistics, job growth for home health aides is projected at 38 percent, which is much higher than the projections for most types of employment.

If you are interested in a career in health care, but you do not want to spend years in school to reach your goals, choosing a career as a home health aide will put you in a position to be truly helpful to patients and impact the lives of patients and their families for the better. What steps can you take to provide the best home health care possible?

Step One: Understand the Details of the Job

The first step on your road to employment as a home health aide is to understand the job duties you will have if you choose this career. Generally, home health aides provide in-home care for patients who need more physical or medical care than a family can handle on its own.

As a home health aide, you will assist patients with activities of daily living such as:
Bathing
Grooming
Eating
Toileting
Mobility
In addition, if you work with an agency, you will likely provide light housekeeping, meal preparation, transportation, grocery shopping, and social support for your patient. Some states allow home health aides to take vital signs and help patients with their medications.

Being a home health aide is often a physically demanding job, as you will be helping patients with mobility issues and performing light cleaning duties that require physical effort.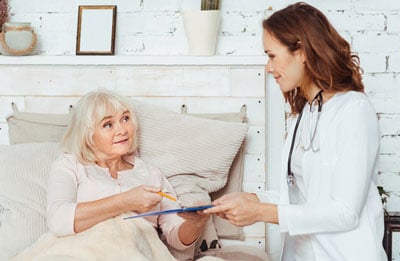 Step Two: Get the Education Required

Educational requirements for home health aides vary according to state requirements and agency requirements. You can check out your state's specific requirements here.

In states that do not require official certification, you will receive on the job training from other home health aides, nurses, and nursing supervisors, who will help you learn the skills required to provide the best home care possible.

Aides who work for organizations that receive funds from Medicare or Medicaid must complete formal training, usually provided as a one-semester course of study at a community college or other postsecondary institution. In order to enroll in such a certification program, you will need to have a physical exam, a blood test, and a background check. You will also need to be certified in CPR.

In class, you will learn about how to help control infectious diseases and how to manage patients appropriately. When you complete your classes, you will typically be eligible to take a state competency examination to receive your certification.

Step Three: Work with the Right Agency

While some home health aides choose to work independently with a particular patient, many home health aides find it more advantageous to work with a good home care agency. With an agency, you will never lack for patients for whom to care, and your agency will help you continue to grow in skill and knowledge.

Additionally, an agency will work with you to provide the right equipment and tools to do your job well. An agency will also provide you with support in the form of other home health aides, nurses, and other healthcare professionals on whom you can rely for advice, education, and help when needed.

If you would like to embark on a fulfilling career as a home health aide, contact us today. First Choice In-Home Care is always working to build a dedicated team of qualified Certified Nursing Assistants, Home Care Aides (HCA), Caregivers, and Registered Nurses (RN)- our team is our greatest asset. Join us!